An Ecumenical Safeguarding Seminar was held at St John's Mill Conference Centre, St John's on Friday 29 September.
The event was at maximum capacity and delegates attending explored the subject of 'Why healthy cultures matter…'.
Organised by Tony Connell the Island's Ecumenical Safeguarding Advisor saw the keynote speaker of Professor Lisa Oakley from the University of Chester deliver an informed and informative presentation on how and why good practice and healthy contexts, particularly in church environments, is preventative of spiritual abuse.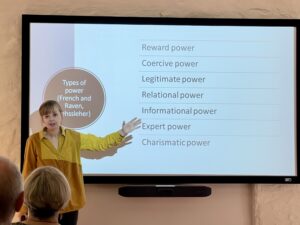 With a couple of break out groups for some lively discussion that included looking at the present challenges faced and the future planning required around good practice going forward.
Bishop Peter Eagles opened and closed the event in prayer.
If you would like to know more about this or future events planned please email lisa.morris@sodorandman.im to register your interest.