Coronation Resources
The Coronation of His Majesty The King will take place on Saturday, May 6.
The Ceremony will take place at Westminster Abbey, London, and will be conducted by the Archbishop of Canterbury.
His Majesty King Charles III will be crowned alongside The Queen Consort.
The Coronation will reflect the monarch's role today and look towards the future, while being rooted in longstanding traditions and pageantry.
There will be lots of opportunities for communities across to celebrate the occasion.
The Coronation will be a historic moment in the life of our nation, a time to reflect on our history, celebrate who we are and look to our future.
You can explore the official Government Coronation website here.
At its centre is a Christian service in which His Majesty will be anointed as King. It will be rooted in longstanding tradition and Christian symbolism. We offer our prayers for King Charles III and the Royal Family for this important occasion.
We hope that this might be a moment for the nation and many around the world to encounter the person of Jesus Christ, the servant King, and hear His call to each of us to serve others.
Key dates to note…
28 Days of Prayer – Sunday 9 April to Saturday 6 May
National Week of Prayer – Sunday 30 April to Saturday 6 May
The Coronation – Saturday 6 May
Big Coronation Lunch – Sunday 7 May
Big Help Out –Monday 8 May
Pastoral letter from the Archbishops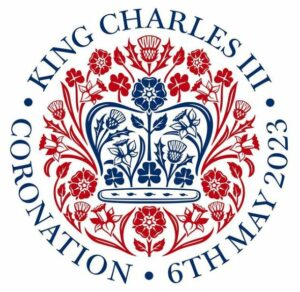 The Archbishops of Canterbury and York have written directly to all clergy across the county, including here on the Island, to share their hopes, desires and prayers for the Coronation of His Majesty King Charles III.
Celebrating the Coronation Weekend: Webinar recording
The coronation of King Charles III gives a wonderful opportunity for churches to engage their communities in celebration and worship, and to support volunteering, as well as to pray for the King.
This webinar recording will update you on the national plans and resources for the coronation weekend with suggestions as to how to use them locally to create a memorable and outward-facing occasion.
Hosted by Stephen Hance (Vision and Strategy Team) with colleagues from the national Church.
Coronation resources shared in the webinar are available here. 
These include:
The Information Pack, first mentioned on the webinar at 9 minutes 0 seconds 
The 28 Days of Prayer. First mentioned on the webinar at 9 minutes 35 seconds.
Liturgy and Worship. First mentioned on the webinar at 15 minutes 28 seconds. 
Design guidance and publicity toolkit. Shown on the webinar from 30 minutes 30 seconds 
Attend a live version of the Coronation webinar
If you would prefer to attend and participate in a live webinar then, following the popularity of the webinar above about the Coronation, another is to be held on April 20 from 4-5pm.
Visit the webinar registration page here. 
Hope Together resources for all ages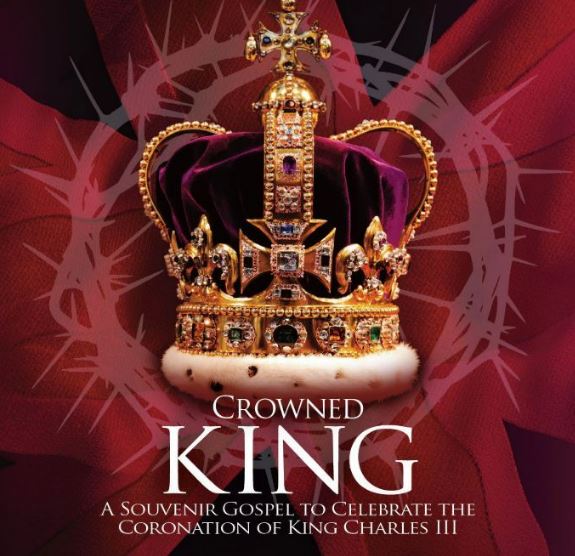 The Hope Together organisation has also created a wide variety of resources – available here on their website – for all ages to help you make the most of this opportunity in your community, school and neighbourhood.
As they say on their website, it's an ideal time for us as the church to point to the kingship of Jesus, the ultimate King of Kings.
Resources available on the page include 'Crowned King' a beautiful Souvenir Gospel, available to order in paper form or to view and read online here.
There is also a 'ready to go' school assembly plan and much more.
Join in the 'Coronation Big Lunch'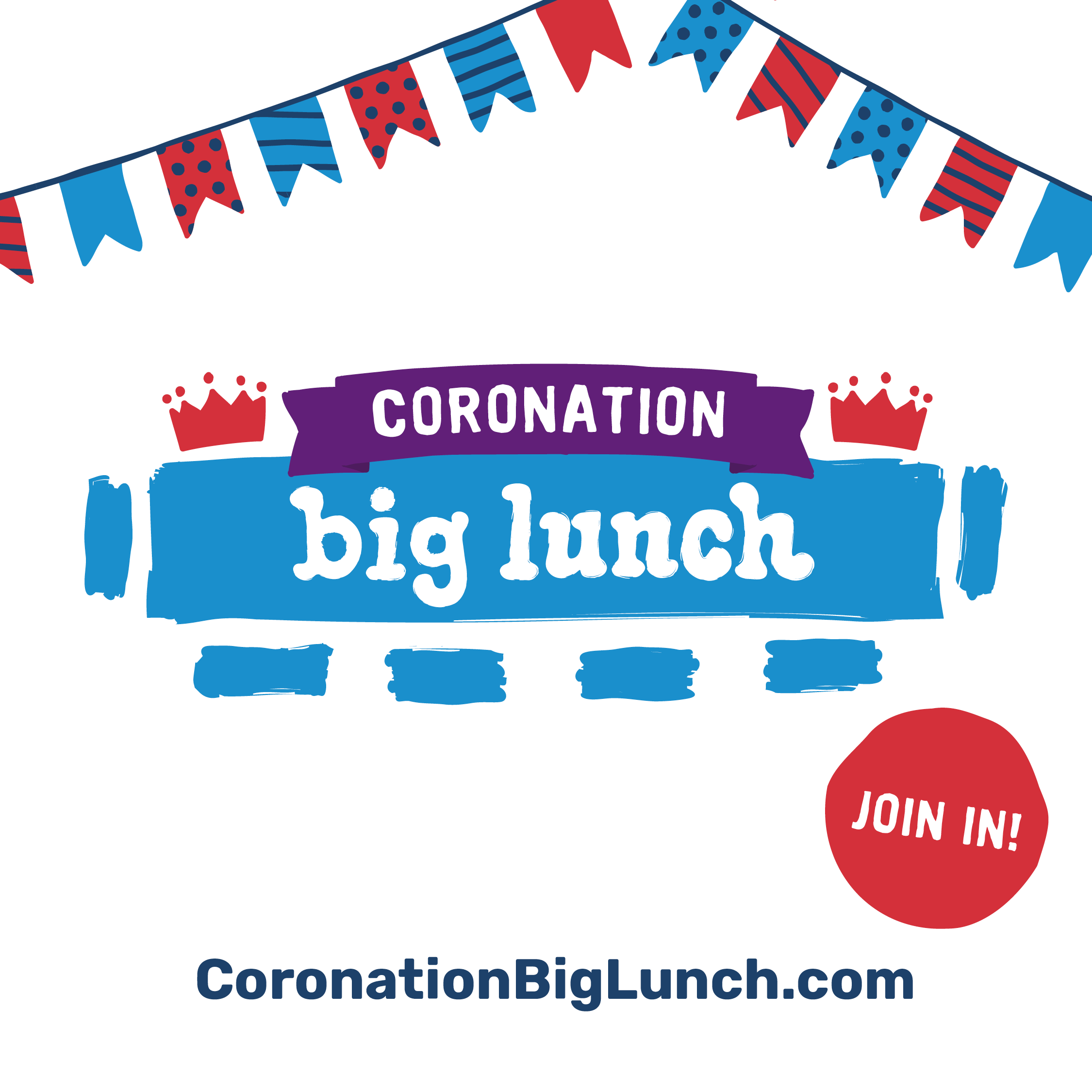 This year there will be a special 'Big Lunch' for the Coronation.
The idea started with a very simple idea from The Eden Project. What if, on one day a year, people came together with their communities and shared a meal?
And so, in 2009, The Big Lunch was born. It's the UK's annual get-together for neighbours and its grown ten-fold since then, each year getting bigger and better as millions of people take to their streets, gardens and neighbourhoods to join in for a few hours of community, friendship, and fun.
The Big Lunch connects people and encourages friendlier, safer neighbourhoods where people start to share more – from conversations and ideas, to skills and resources, and, for some, it ignites a passion for doing more good things where they live.
Bring your community together with The Big Lunch this year – be part of history and join millions across the UK, and further afield, with a Coronation Big Lunch on 6-8 May.
God Save The King in British Sign Language
God Save The King is available signed by Brent Allen, a Deaf Christian BSL user.
The translation consultant was the Revd Canon Gill Behenna, the Church of England's National Deaf Ministry Adviser.
Two videos are available to download and use for free in online and onsite services, assemblies, and events without any additional music licences.
A two verse lyric sheet is also available to download.
Featuring the Royal Standard, the first video is available in one-verse and two-verses versions. Request instant access to download from the Christian BSL Download Centre
Featuring the Union Flag, the second video is available in one-verse and two-verses versions. Request instant access to download from the Christian BSL Download Centre
Practical tips for planning an event for the Coronation
If you are holding an event such as a Big Lunch or Big Help Out then there are further pages with practical advice available.
Ring for the King!
Advice for churches who wish to take part in bell ringing to celebrate the coronation: