This coming Saturday 17 September sees Ride and Stride 2022 take place across the Island.
How many churches could you visit in one day?
What form of transport will you use – bicycle, on foot, motorbike, horse, car, bus, mobility scooter?
How much money could you raise for a church of your choice?
How many symbols can you discover?
Which route will you plan?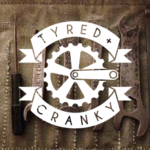 Does your bike need a check before you begin to cycle or enroute?
Tired and Cranky, the bicycle shop in Peel, will be operating at the Cathedral from 10:00-15:00 on Saturday 17 September.
How about finishing your "pilgrimage" at the Cathedral in Peel which will be offering hot snacks and family friendly activities from 16:30?
Treasure Hunt
There is a Treasure Hunt on the day with 51 of the Island's churches taking part.
Each will display a letter or a picture that is A6 in size (a quarter of an A4 piece of paper).  It will be visible from outside the church – maybe stuck to the inside of a window or on a notice board.
Note down what you find at each church.
You will see there is a list of all the churches where you should be able to find a symbol.
The symbols will be displayed from Saturday 10 – Sunday 25 September to give you more chance of gathering them all.
Entry forms should be sent to:
The Deanery, Albany Road, Peel  IM5 1JS
By Friday 7 October.
There will be a prizes in three categories:
Entrants under 10,
Entrants aged 10-17
Entrants 18+
Where there is a tie, names will be drawn out of a hat for the winners.
The names of winners will be posted on the website above.
Refreshments
Refreshments will be available at various churches as you travel around the Island and the full list can be found on the link below:
Sponsorship
If you are taking part and would like to raise funds for your local church there is a sponsorship form available and the privacy notice to support it.
Maps